In order to increase the quality of our elementary education, we are announcing the closure of our high school commencing 2020-2021 school year.
We provide quality holistic private christian education for students k-8 in a safe environment.
We aim:
to know Jesus Christ

to inspire hope

to increase knowledge

to develop thinkers by using problem solving education

to develop the mind, body, and soul harmoniously 

to develop a noble character

to prepare students for the joy of unselfish service

to prepare students for whatever life's path they choose

to maintain a 10 to 1 student-teacher ratio
Flexible Tuition Rates
For more information about our school click below
---
EAS Distance Learning 
EAS has a wonderful set of teachers.  We are confident that we can provide quality education during these changing times. We realize our parents now are taking on a greater role in their children's educational process.  
To facilitate this, we are putting the following guidelines in place: 1. Active Communication with students and parents on a daily bases.  2. Accountability: teachers are to hold students accountable for course work.   3. Flexibility: in this ever changing pandemic landscape we need to be flexible.  At this point, gone are the normal classroom procedures.  We will be forging new ones.  4. Provide quality education through online resources.  5. Experimentation: keep it simple and clear.  Be slow and steady.  6. Reflection: what is working and what is not.
We also established teacher expectations: 1. Teachers will need to be available during the school hours.  Soon, you will be receiving from your teacher their working schedule.  They will be adding their break periods and evening contact time.  I don't expect them to be available 24/7.  2. When we return from Spring Break, teachers will be operating school Monday - Thursday with Fridays set aside for grading, planning, training, and online learning.  We may not continue this for the rest of the quarter.  We will let you know if and when changes are made.  3. Teachers are expected to up date Renweb regularly. 4. Teachers are to take daily attendance.  This will be accomplished by daily teacher-student contact through the following options: phone call, text messaging, email, and/or assignments posted.  Each teacher will establish their own routine.  5.  While we can, we will have drop off times: 7:30 am - 9:30 and 3:00 pm-5:00 pm at the front office.  Some of your teachers will arraign for drop offs located near their classrooms.
Equipment: We recommend you have a cellphone, a computer or something akin,  and a printer with scanning capacities.  We know there will be exceptions, therefore, be sure to contact your individual teachers.  However, this is the way EAS school will be conducted until we can return to the classroom.
Be sure to communicate with each other and your teachers.  Share resources and cool online programs to enhance our learning.  Since we are a project based-problem-solving school, this gives us a huge problem-project to solve.
This is going to be messy for all for awhile.  We thank you for your patience and support as we figure this all out.  Please keep in contact with your teachers.
Western association of schools and Colleges Accredited
University of California  Approved
California Interscholastic Federation, Sac-Joaquin Section, Member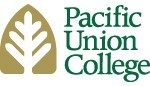 Parent Comments:
"They have provided the caring atmosphere that has allowed my grandson to flourish from a troubled youth to one who is making outstanding educational strides."
"I talk with them (teachers) on almost a daily basis when I pick up my child. They are most AWESOME at keeping me informed of his progress."
"I find the teachers model Christ's life beautifully. They are fair and kind and encouraging. They share personal stories and my daughter enjoys them very much."
"The high quality of teachers, staff and the curriculum they teach.  That knowing and loving Jesus is taught and celebrated.  The inclusive family atmosphere."
"Great school with small class sizes."
"EAS is focused on the whole student and has wonderful field trips and programs to make learning challenging yet fun and engaging."
"Better moral environment than public school and safer."
"Quality Christ-centered education and teachers who care about all aspects of a student's growth."
"For a tiny school, the campus is amazing--a beautiful field, a huge gym with a stage and kitchen, a music room, and a lot of classrooms."
"Christ is at the center of everything.  Music and sports are a favorite.  I love the campus."
"Music and sports is one of the big selling points for my children attending EAS."