About Lego Robotics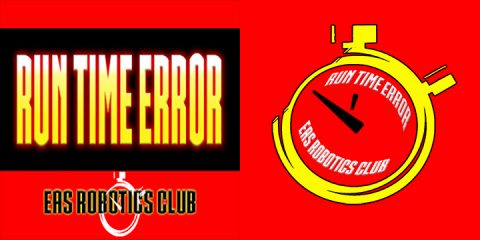 Our goal is to promote technology and science learning through the fun and engaging activity of building with LEGO! 
Through cooperation and commitment, kids learn how to build and program their own LEGO robotics to complete a challenge.
By fostering and encouraging learning through LEGO we can help create and form the next generation of Engineers and Scientists!
This Year's Challenge:  City Shaper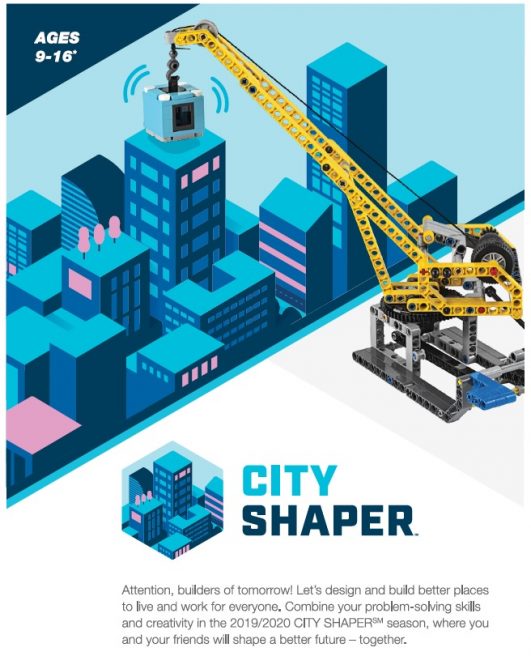 When does it meet?
From 3:45-5:00 Every Wednesday (see schedule below) in the Advanced Computer Lab
Who can join?
Students currently enrolled in 5th-8th Grade are eligible to join robotics teams and participate in the First Lego League Robotics competitions. This will involve a regional tournament in March (at EAS) with the possibility of participating in the FLL Championship.
How do I apply for Robotics?
To apply for the 2019-2020 Lego Robotics Program, simply fill out the Lego Robotics Application Here. 
Completed applications can be turned into the main office or emailed to ztimothy@eas-school.com.
Applications are due no later than October 9.
Expectations for Membership
There is a three week evaluation period (Sept. 18, 25 and Oct. 2) during which the applicants will be expected to demonstrate the following:
     - Ability to both work independently and with a group to achieve a goal
     - Enthusiasm, genuine interest and commitment to the Robotics program
     - Respect for other club members and coaches
     - Willingness to take chances/make mistakes/experiment
     - Desire to learn the basics of coding and robot building
Students must continue to meet the above standards throughout the year. If they fail to follow the standards they will receive a warning. If their poor performance continues, they may be asked to leave the club entirely with the option to reapply the following year.
2019-2020 Lego Robotics Regular Schedule
Date:
Topic:
Location:
Wed Sept. 18
First Meeting of Robotics Club
Advanced Computer Lab
Wed 9-25
 
Advanced Computer Lab
Wed 10-2
 
Advanced Computer Lab
Wed 10-9
Last day to submit applications/fees
Advanced Computer Lab
Wed 10-16
 
Advanced Computer Lab
Wed 10-23
 
Advanced Computer Lab
Wed 10-30
 
Advanced Computer Lab
Wed 11-6
 
Advanced Computer Lab
Wed 11-13
 
Advanced Computer Lab
Wed 11-20
 
Advanced Computer Lab
Wed 11-27
NO LEGO ROBOTICS (Thanksgiving Break)
NA
Wed 12-4
 
Advanced Computer Lab
Wed 12-11
 
Advanced Computer Lab
Wed 12-18
 
Advanced Computer Lab
Wed 12-25
NO LEGO ROBOTICS (Christmas Break)
NA
Wed 1-1
NO LEGO ROBOTICS (Christmas Break)
NA
Wed 1-8
 
Advanced Computer Lab
Wed 1-15
 
Advanced Computer Lab
Wed 1-22
 
Advanced Computer Lab
Wed 1-29
 
Advanced Computer Lab
Wed 2-5
 
Advanced Computer Lab
Wed 2-12
 
Advanced Computer Lab
Wed 2-19
 
Advanced Computer Lab
Wed 2-26
 
Advanced Computer Lab
Wed 3-4
 
Advanced Computer Lab
Wed 3-11
 
Advanced Computer Lab
Tues 3-17
Robotics Regional Tournament
El Dorado Adventist School

 

Wed 3-18
Celebration Party
Advanced Computer Lab
Wed 3-25
NO LEGO ROBOTICS (Spring Break)
NA
Wed 4-1
 
Advanced Computer Lab
Wed 4-8
 
Advanced Computer Lab
Wed 4-15
 
Advanced Computer Lab
Wed 4-22
NO LEGO ROBOTICS (8th Grade Trip)
NA
Wed 4-29
 
Advanced Computer Lab
Wed 5-6
NO LEGO ROBOTICS (5/6 Leoni Trip)
NA
Wed 5-13
Final Robotics Meeting
Advanced Computer Lab